I have managed to finish a few FO's in the last few months, so I'm gonna share:
Gillyweeds pattern tester shorties in single ply Purewool in Giotto
Freckle Flippy Skirt, in Shine Sport from KP. Which I now hate. (the yarn, not the skirt)
Pink/Black mini-skirty for K.
Sunfire mini-skirty for K. Dyed by me.
And some yarn:
Primary Party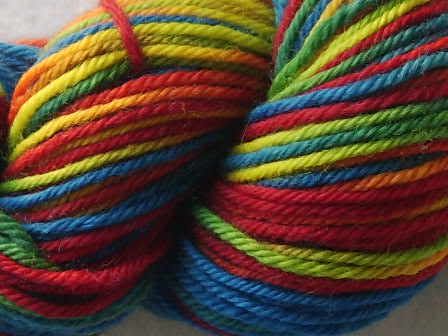 Phoenix