I am so excited to be working on these!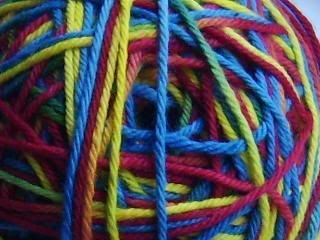 I dyed this on Stallion merino from Dashing Dachs that I got in a trade (thanks, Freckle!) and I cast on just this morning. They will be soooo fun to work up. This is only my third knitted pair of longies, and I can tell that I will be glad for summer to get here, so I can switch to shorties!
This yarn is a dream to work with.. so soft and squoooshy. I will definitely be using this again!!